I do not swoon. I'm not a swooner......
I swooned.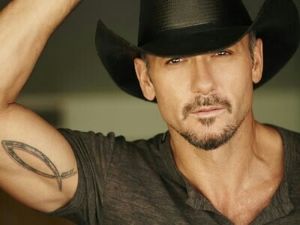 'He didn't move. He kept leaning against the post, watching her move.'
"'wanna fuck?' At her question, his gaze sliced back to hers as he felt his body jerk in shock."...
Hop had me at that lean, that gaze. That was it. I was lost. Tack got nothin on Hop. Hop can be my Shield any day. I'll hop on up on Hop.
I liked that this was about them, not external conflict. I liked that Hop was badass and cool, yet hot and sweet. Every word from his mouth awesome
"Be obliged."
"Good to know."
"Fuckin shit."
"Don't come on my gut, babe."
I liked the way he was in bed. Not too rude, but still sexy. A lady doesn't give head on her knees, and you don't fuck her in a stall.
I can't say what I liked the most because I don't want to spoil, but 52% is the bomb.
'I'll take my chances girl, I'll risk it all
Someday, lady, you'll accompany me'
Bob Seger singing youll accompany me live; http://m.youtube.com/watch?client=mv-google&hl=en&gl=US&v=2sEzRWhxHOc
(at the time of this post, this video had 264,105 views and 476 likes. I have a feeling thats going to change)
I liked the parallel chronology with OTW. Seeing it from Shy's perspective first, then findin out what happened. Yes, i did go back and search for hop bits in OTW.
The only thing I didn't like is that i read an early copy and none of my friends are reading this yet. I'm so going to reread when it comes out so I can swoon with my friends. So awesome.
My Hop is Tim McGraw. Hop is my new #1 book boyfriend and this is my favorite KA book. LOL. KA makes me say that alot. But i liked this better than Law Man, my previous fav and way better than Motorcycle Man.
Whatever this book has, it's what I like and I swooned. So Excited for it's release.
For some weird reason, Lanie really reminds me of Wendie Malick. Totally random 80's TV star who was a model. I think she was on Frasier or something.
http://www.socialjini.com/models/wendie-malick/photos/Wendie-Malick-started-working-as-a-model-for-the-Wilhelmina-agency-Decades-later-she-looks-great-due-to-daily-Pilates-regimen-and-a-vegetarian-diet/5415557385
Phillip Phillips singing we've got tonite;
http://m.youtube.com/#/watch?v=zbsj0bPyiQI
at the time of this writing rating was 4.40, 400 ratings. I found 6 small typos, but the editing was very good and tight.